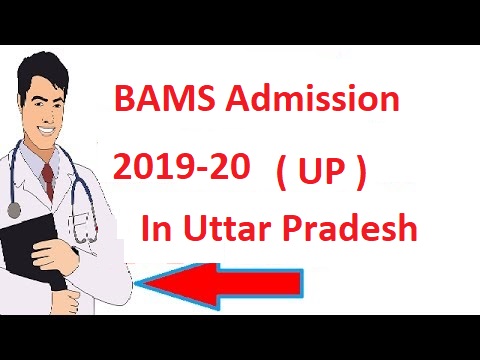 06 Jun

Get BAMS Admission In UP 2019-20 In Top Colleges

Edutech Agra  counselling services presents bams admission in up 2019-20 session for all medical candidates who have qualified NEET exam and also  for students who are not able to clear the exam. With our counselling services you can get admission in top and best bams collges of up (Uttar Pradesh). With our good past track record of bams admission services in past 10 years, we have maintained quality services across all cities of uttar pradesh as well as we have many centers across the country.
Documents Required During Bams Admission In UP 2019-20 Session
10 class certificate
12 class certificate
Caste Certificate ( If opted for other than general class )
ID proof ( adhaar card, voter ID, Passport )
Domicile Certificate ( benefit for UP students during counselling )
Any reservation paper if opted for
Admit card of entrance exam
4-8 Recent photographs ( Color )
All documents listed above should be present in original along with 2 photocopies of each document.
BAMS Admission Helpline – 93890 97888
BAMS Course In UP
Full Form of BAMS – Bachelor of Ayurvedic Medicine and Surgery
Duration of BAMS degree program –
Academic Session – 4 years and 6 months
Internship with practical – 1 years
Eligibility Criteria For BAMS Admission
All listed documents should be present during bams counselling
10+2 should be done from any recognized education board
Minimum Age of candidate – years
Marks atleast 50% in 10+2
For BAMS Admission in UP  Call Us At 93890 97888
List of BAMS Colleges For BAMS Admission 2019-20
So below is the list of best medical bams colleges across UP  for admission in 2019 counselling session.
SHREE RAM Ayurvedic Medical College Meerut
JEEVAN JYOTI Ayurvedic Medical College aligarh
JD Ayurvedic Medical College aligarh
JEEVAK Ayurvedic Medical College varanasi
MAJOR SD SINGH Ayurvedic Medical College farrukhabad
SRS Ayurvedic Medical College agra
SAHEED NARENDRA KUMAR Ayurvedic Medical College aligarh
SANTUSTI Ayurvedic Medical College varanasi
SAS Ayurvedic Medical College varanasi
SHREE SATYA Ayurvedic Medical College
SRI DHANVANTARI Ayurvedic Medical College
DOON Ayurvedic Medical College saharanpur
DR. ANAR SINGH Ayurvedic Medical College farrukhabad
DR. VIJAY Ayurvedic Medical College
MD Ayurvedic Medical College
Rama Ayurvedic Medical College
ANKERITE Ayurvedic Medical College lucknow
BABU SINGH DADDU JI Ayurvedic Medical College
BABU SINGH JAI SINGH Ayurvedic Medical College
BAPU Ayurvedic Medical College
BHARAT Ayurvedic Medical College
BHARATIYA Ayurvedic Medical College
CHANDRA SHEKHAR SINGH Ayurvedic Medical College
DHANVANTARI Ayurvedic Medical College
IVYA JYOTI Ayurvedic Medical College
FS Ayurvedic Medical College
GS Ayurvedic Medical College
GANGASEEL Ayurvedic Medical College
GLOCAL Ayurvedic Medical College
KV Ayurvedic Medical College
KVS Ayurvedic Medical College
KALAVATI Ayurvedic Medical College
MAHAVEER Ayurvedic Medical College
PRABUDH Ayurvedic Medical College
PRAKASH Ayurvedic Medical College
PREM RAGHU Ayurvedic Medical College
RB Ayurvedic Medical College
RK Ayurvedic Medical College
SKS Ayurvedic Medical College
SNSK Ayurvedic Medical College
SANSKRITI Ayurvedic Medical College Uttar Pradesh
SARDAR PATEL Ayurvedic Medical College
SCPM Ayurvedic Medical College
SGM Ayurvedic Medical College
SHANTI Ayurvedic Medical College
SHIVALIK Ayurvedic Medical College
VAIDH YAG DATT SHARMA Ayurvedic Medical College
VIVEK Ayurvedic Medical College
WTM Ayurvedic Medical College
SANJEEVNI Ayurvedic Medical College
APEX Ayurvedic Medical College
BHAGWANT Ayurvedic Medical College
BAMS Admission 2019-20 
Call Now – 93890 97888