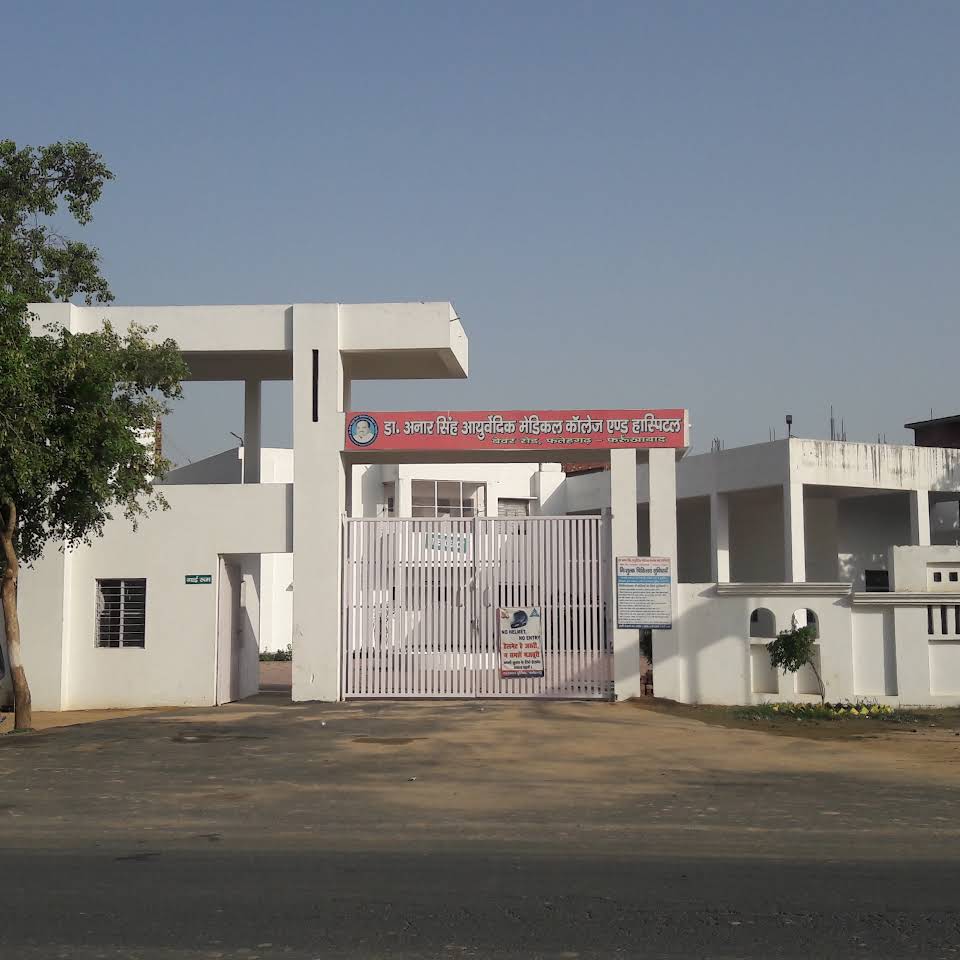 27 Jun

DR. ANAR SINGH Ayurvedic Medical College | BAMS Admission In Farrukhabad

Dr. Anar Singh Ayurvedic Medical College and Hospital, nestled in the heart of Farrukhabad, Uttar Pradesh, stands as a venerable bastion of Ayurvedic wisdom. This hallowed institution is not merely a college; it's a beacon of ancient traditions and a bustling hub for the exploration and dissemination of Ayurvedic knowledge.

Envision embarking on an illuminating journey, delving deep into the profound realms of Ayurvedic wisdom. Here, under the nurturing guidance of our devoted faculty, students are sculpted into custodians of this time-honored healing system. Our meticulously crafted curriculum ensures a holistic education, equipping aspiring Ayurvedic practitioners with the tools to navigate the intricate labyrinth of this venerable tradition.

Adjacent to our esteemed college is our affiliated hospital, a sanctuary where healing and innovation unite. Here, our students gain hands-on experience and participate in pioneering research endeavors that push the boundaries of Ayurvedic medicine. For patients, it's a haven where traditional Ayurvedic treatments harmonize with modern medical facilities, offering solace through compassionate care.

In the healthcare landscape of Farrukhabad and its neighboring regions, DASAMC and Hospital plays a pivotal role. We take pride in upholding the tenets of Ayurveda, advocating a holistic approach to health and well-being, making us an esteemed institution in the realm of Ayurvedic medicine.

In summary, DASAMC and Hospital, situated in Farrukhabad, Uttar Pradesh, harmoniously bridges the chasm between tradition and modernity. Our unwavering commitment to education, research, and healthcare underscores the enduring relevance of Ayurveda in the contemporary world. For those eager to embark on this enlightening journey, the admission process hinges on the NEET-UG cutoff score, and our Ayurvedic admission consultant stands ready to guide you through this transformative experience.

DASAMC and Hospital Farrukhabad UP.    Call: 9140349449

BAMS Admissions and NEET Counselling:

If you aspire to be a part of the Dr. Anar Singh Ayurvedic Medical College and Hospital family in Farrukhabad, here's a roadmap to follow:

College Facilities:

~A hospital with OPD and IPD units, along with an ECG unit
~Panchkarma Unit Facility
~Operating Theater Unit
~Library
~Laboratories
~Herbal Garden
~Clinical Facilities
~Cafeteria and Canteen
~Hostels
~Transportation Facilities
~Playground
~Multipurpose Hall
~Physiotherapy

Required Documents for BAMS Admission in Dr. Anar Singh Ayurvedic Medical College and Hospital, Farrukhabad:

~12th-grade passing certificate
~Migration certificate
~Transfer certificate
~Character certificate
~Aadhaar card photocopy
~Domicile certificate
~Caste certificate
~Passport-size photographs
~NEET  scorecard
~10th-grade mark sheet
~10th-grade passing certificate
~12th-grade mark sheet

Career Options:

~Ayurvedic Certified Doctor
~Research Analyst (Health and Medicine Sector)
~Teaching
~Pharmacist
~Physician
~Therapist

Frequently Asked Questions:

Is NEET  entrance examination compulsory for admission in Dr. Anar Singh Ayurvedic Medical College and Hospital, Farrukhabad, UP?
Yes, NEET  cutoff scores are required for BAMS admission at Dr. Anar Singh Ayurvedic Medical College and Hospital, Farrukhabad, UP, for the academic year.

What is the fee structure of Dr. Anar Singh Ayurvedic Medical College and Hospital, Farrukhabad, UP?
Please refer to the official website or contact the college for information regarding the fee structure.